Health my way, that is what you get with Usana Nutritional Products.  Usana allow the customer to build there own nutritional packs, that's why I refer to it as health my way.
 USANA, where we manufacture the highest-rated nutritional supplements and world-renowned weight management and personal care products. Remember Usana:  Your Health.  Your Life.  Your Way.
Become a Perferred Customer today and save extra10% and let up autoship your order you save another 10%.
Tap into the boundless potential coded into your cells, and unleash the best version of you locked deep inside.
How InCelligence Works with Your Cells
Our proprietary blends of nutrients surpass simply nourishing cells. These nutrients also trigger the production of powerful protection mechanisms, such as natural antioxidants, while also enhancing the cellular renewal process. These combined benefits optimize cellular adaptability and help preserve optimal health
Meet Your Unique Health Needs With InCelligence
InCelligence helps build cellular resilience, optimizes cellular function, and enhances your body's natural ability to adapt to your unique needs.
USANA® CellSentials™ Nourish, Protect, and Renew
InCelligence makes CellSentials the most comprehensive, cell-empowering system available. It nourishes, protects, and renews your cells to unlock vibrant health.
Products to Unlock the Innate Intelligence of Your Cells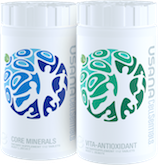 CellSentials
Core Minerals and Vita-Antioxidant deliver unique triple-action support to nourish, protect, and renew your cells.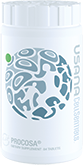 Procosa
Groundbreaking joint-health formula with the InCelligence Joint-Support Complex that helps maintain healthy cartilage.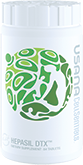 Hepasil DTX
Formulated with the InCelligence Detox-Support Complex to support healthy and efficient liver function and help balance natural detoxification processes.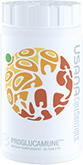 Proglucamune
Zinc and the InCelligence Beta-Glucan Complex support healthy immunity, even during times of occasional stress.
Everything We Do Helps You Love Life and Live It
Are You Ready For Health Your Way?  Remember USANA…Your Health.  Your Life.  Your Way.